How to Become a Counselor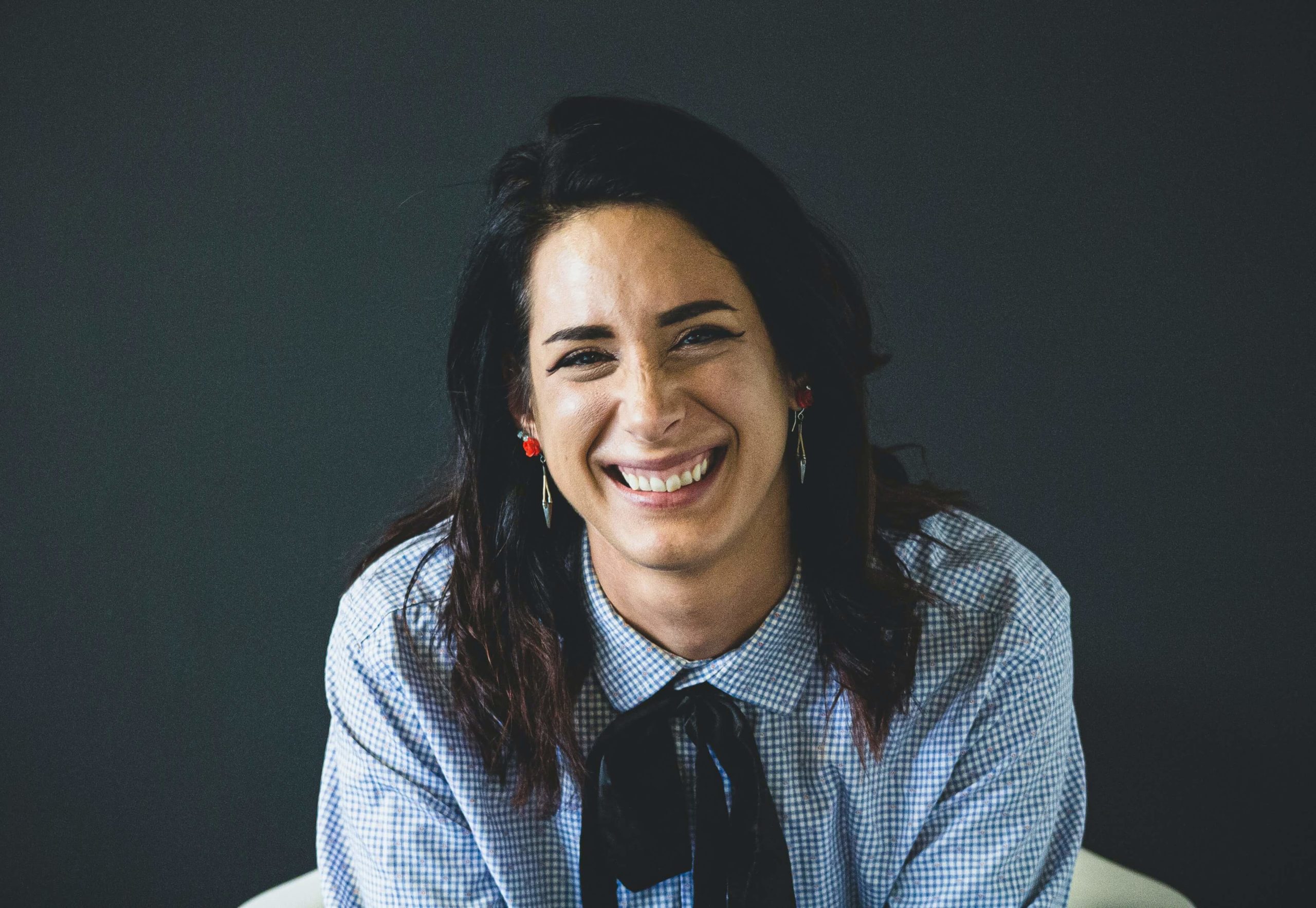 Learn How to Become a Counselor with Our Step-by-Step Guide
Individuals who are interested in a career where they can help others often choose careers as counselors. Counseling can be very challenging but can also be extremely rewarding. Becoming a counselor can take a while, especially with so many different types of counselors around today and such comprehensive requirements. If learning how to become a counselor is your goal, you've come to the right place. Here is some valuable information on the field of counseling as well as information on how to become a counselor.
Steps to Become a Counselor
Becoming a counselor requires the completion of several steps.
Bachelor's Degree. The first step towards becoming a counselor is to complete a bachelor's degree. You can typically earn this in psychology, counseling or a related field.
Master's Degree. Step two is to complete a graduate degree in counseling. Do some research on the different counseling degree programs that are out there. There are many types of counselors, so you'll want to choose a program that offers the curriculum based on the type of counselor you want to be.
Some types of counselors include:
Mental health counselor
Substance abuse counselor
School counselor
Career counselor
Child counselor
Rehabilitation counselor
College counselor
Grief counselor
Pastoral counselor
Military counselor
Your counselor program will include courses related to counseling and the area of specialization you've chosen.
Internship/Practicum. In addition to your coursework, you'll need to complete an internship and/or a practicum.
Licensure and Certification. Once you've completed all the counseling requirements, your next step is to obtain certification and licensure. Each state is different, so you'll need to check with your specific state. Here's a look at California's requirements for a Licensed Professional Clinical Counselor so you can get an idea of what may be required.
Work in the Field! After you've obtained your license, you can choose the counseling career path you want.
Continuing Education. You can ensure continual certification by completing continuing education courses required in the state in which you work.
Choose a Specialty
When you choose your master's degree in counseling program, you'll have the opportunity to choose an area of specialization, and there are many.
Guidance and career counseling
Marriage and family counseling
Rehabilitation counseling
Education counseling
Eating disorder therapy
Debt counseling
Art therapy
Grief counseling
Musical therapy
Counselor Education and Training
Although some counselor positions may be possible with a bachelor's degree in counseling, most of them require at least a master's degree. Some counseling positions may even require or prefer the applicant hold a doctoral degree. However, most of these programs also require that you already have a bachelor's degree in counseling or a similar field such as sociology, psychology or social work.
Since it takes four years to earn a bachelor's degree and two more years to earn a master's degree, the student can expect to be in college for at least six years. Earning a doctoral degree may add a couple more years of studies.
Some colleges offer hybrid or online counseling programs. Online programs can be very beneficial to students who also work in a counseling environment. It allows the student to gain valuable experience in this field while earning the degree.
When choosing the program, it's important to choose an accredited program according to the U.S. Department of Education. The accrediting agency that's highly recognizable and reputable is the Council for Accreditation of Counseling and Related Educational Programs (CACREP). Choosing a CACREP-accredited program will improve your chances of finding a good job.
Some of the courses found in a master's degree in counseling program may be courses related to counseling in general, while other courses are related to the specific type of counseling the student wishes to pursue. The coursework topics students might have in counseling programs include:
Laws and Ethics in Counseling
Counseling Techniques
Crisis Intervention
Academic Development
Career Guidance Counseling
Trauma Counseling
Social and Behavioral Issues
Completing the courses is only part of a master's degree in counseling program. Students are also required to complete a practicum and internships. The type of practicum or duration of the internship may vary by the area of specialization. All the requirements must be met in order for the student to earn a master's degree.
Counselor Licensing Requirements
To obtain certification and licensure, one must take a licensing examination. The candidate must have a passing score on a state counseling examination through the National Board for Certified Counselors (NBCC). Students can typically choose between the National Clinical Mental Health Counselor Examination or the National Counselor Examination for Licensure and Certification. Some states actually require the candidate to take and pass both exams.
Some states require that the candidate have a certain number of hours or years of experience in that area before applying for certification. For instance, candidates wishing to work as school or career counselors may be required to have a teaching license or one to two years of experience as a teacher prior to obtaining certification. You will also need to take and pass a criminal background check to obtain your license.
Marriage and family therapists along with substance abuse, behavioral disorder and mental health counselors are required to complete 2,000 to 4,000 hours of clinical education under the supervision of a licensed counselor as part of the internship requirements according to the U.S. Bureau of Labor Statistics (BLS).
Each state has different licensing requirements so it's important that aspiring counselors check with your state board to learn the requirements in the state where you wish to practice. Each state also has specific requirements on how a counselor can maintain certification. Additional information on state licensing requirements can be on the American Counseling Association site.
Job Outlook for Counselors
The BLS reports that the job outlook for counselors is very good. Counselors overall are expected to see a four percent increase in job growth during the 2019-2029 decade. However, the job growth potential varies among the various types of counselors.
Substance abuse, behavioral disorder, and mental health counselors should see job growth of 25 percent, while school and career counselors should see a growth of eight percent. Job growth of 22 percent can be expected by marriage and family therapists, which are also counselors.
Wages for counselors also vary by the type of counselor. According to a May 2019 BLS report, substance abuse, behavioral disorder, and mental health counselors across the nation earned an average annual wage of $46,240 with wages ranging from $29,520 to $76,080. School and career counselors earned an average annual wage of $57,040 with wages ranging from $34,380 to $96,090. Marriage and family therapists earned an average annual wage of $49,610 with wages ranging from $32,070 to $87,700.
Wage potential for counselors can vary by these factors.
Degree level
Certifications
Employer
Work experience
Location (city and state)
Location is possibly the biggest factor that can determine wage potential.
As of May 2020, substance abuse, behavioral disorder and mental health counselors earned the highest average annual wages of $68,560 in Vermont, while the lowest wages of $35,900 were in West Virginia.
School and career counselors earned the highest average annual wages of $81,350 in California, while the lowest wages of $44,290 were in South Dakota.
Marriage and family therapists and counselors earned the highest average annual wages of $80,110 in Vermont, while the lowest wages of $34,890 were in Nebraska.
Counselors in the 'all others' category earned the highest average annual wages of $70,410 in Vermont, while the lowest wages of $32,850 were in Iowa.
Counselor Soft Skills
The steps it takes to become a counselor are quite straightforward. However, it takes more than just a degree and a license to become a good counselor. Although the counseling degree programs provide the coursework required to become a counselor, they don't cover all areas of counseling. Counselors must also possess the following soft skills.
Communication Skills – As a counselor, you'll be working with a wide range of different people, and you'll need good communication skills to be able to talk with these people.
Interpersonal Skills – Interpersonal skills are very important because counselors talk to many people, including not just their clients but also family members and other counselors. Good interpersonal skills help you communicate with all the people you'll be working with and talking to.
Ethics – One of the most important traits for counselors is good ethics. Patients and clients want to know that they can speak freely and honestly with their counselor without the worry of confidentiality.
Patience – Treating a patient can take weeks, months, or even years, and counselors have to have the patience to deal with all types of patients and not expect to rush the healing process.
Compassion – As a counselor, you'll be working with all types of people all suffering from different things. You need to have the compassion to be able to work with the patient.
Knowledge of the Law – It's important that you are familiar with the laws in the state where you work. Knowledge of the law will help counselors stay within their legal expertise and boundaries.
Open–Mindedness – A counselor must be able to keep an open mind because they'll be working with different types of people with a different set of problems and issues.
Emotional stability – Emotional stability is important because you must be strong to be able to help people who are in distress.
Trustworthiness – Before a patient will feel free to communicate with a counselor, the patient must feel that they can be trusted. The best way to earn a patient's trust is by showing them you are trustworthy.
Good Research Skills – A lot of counseling involves research. You must have good research skills so you can find information and answers as quickly as possible.
Problem-Solving Skills – The better your problem-solving skills, the quicker you'll be at helping your patients and providing the patient with options to solve their problems.
Good Observational Skills – Not all patients will speak honestly, so you need good observational skills to be able to recognize certain body language and when the patient is not being forthright.
Becoming a counselor is a rewarding role where you can combine education, training and your interpersonal skills to earn a living in a way that helps others. Start on your path to a new career today by starting your education.