How to Become a Special Education Teacher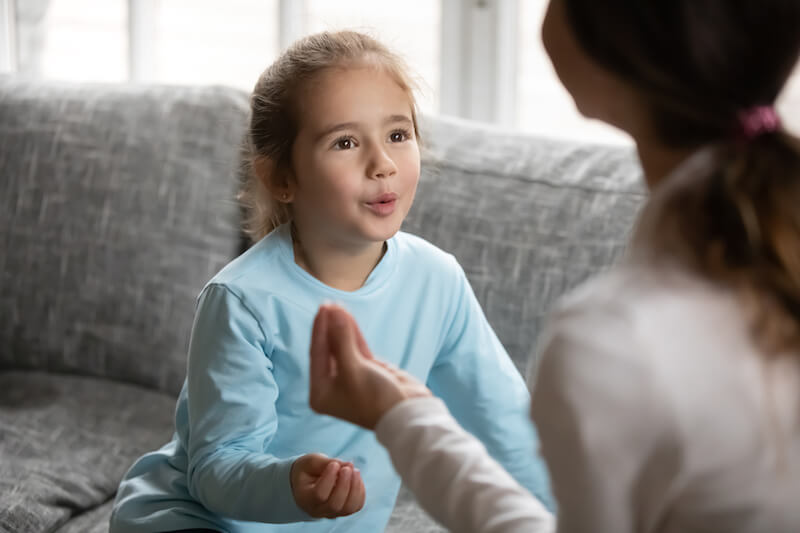 Teachers are a special group of individuals who dedicate their lives to teaching students and helping them learn. Not every student learns the in the same way.  While some students catch on and learn quickly, others may need additional support.
Special education teachers (SPED) are dedicated teachers who work with students with learning or other disabilities. If the idea of playing a role in teaching students with diverse learning needs appeals to you, continue reading to learn how to become a special education teacher and what it requires.
What is a SPED Teacher?
A SPED teacher works with students who have difficulty learning in a regular classroom due to emotional, physical, cognitive, mental, or behavioral disabilities. SPED teachers work with students of all ages. Every student is different and learns at a different pace and in different ways.
Special education teachers work with students one-on-one so they can assess the student and determine his or her needs. They also develop a general education curriculum to meet each student's needs. Special ed teachers work with other teachers, administrators, specialists, and parents. Some special education teachers work with their students in a regular classroom, while others may have their own classroom. SPED teachers work with all grades K-12.
Career Outlook
The United States Bureau of Labor Statistics indicates that special education teachers should see overall job growth of four percent between 2021 and 2031. This job growth is like all other occupations. They also predict that around 37,600 new special education teacher jobs will be created by 2031.
This includes special education teachers working in kindergarten, elementary schools, middle schools, high schools, and all others. Of the 37,600 new jobs, 7,200 are for kindergarten and elementary special education teachers. This group is also expected to see a job growth of eight percent, which is the highest for all special education teachers.
Many of the job openings are due to teachers retiring or seeking other occupations. Although the projected job growth isn't as high as some other industries, special education teachers are very much in demand. Even though the federal government requires that states keep a certain amount of financial support for special education teachers, this amount is not always as much as is needed in comparison to the number of SPED teachers needed.
Therefore, employment and job growth of special education teachers are often dependent on state and federal funding. Disabilities in children are being noticed at a much younger age than in the past, and the services of special education teachers are required at much younger ages. These facts alone keep these teachers very much in demand.
Salary
The wages special education teachers earn depend on various factors according to the BLS:
School district in which they work
Number and type of certifications earned
Years of work experience
Degree level
Geographic location
Below are the wages earned by special education students based on their grade level as of May 2021.
Secondary school students – Wages ranging from $47.230 to $100,300 with an average annual wage of $70,100
Kindergarten and elementary school students – Wages ranging from $46,400 to $98,870 with an average annual wage of $46,400.
Special education, all others – Wages ranging from $38,130 to $104,370 with average annual wages of $61,720
Below are the top five states where special education teachers working with kindergarten and elementary school students earned the highest wages
New York – $83,250
Oregon – $82,070
Massachusetts – $81,940
District of Columbia – $81,050
California – $80,520
Here are the top five states where special education teachers working with secondary students earn the highest wages.
California – $99,200
New York – $87,520
Connecticut – $84,450
Washington – $83,990
Massachusetts – $83,160
Here are the top five-paying states for special education teachers, all other.
New York – $102,960
Massachusetts – $92,330
Delaware – $89,090
Oregon – $87,990
Wisconsin – $83,560
How to Become a Special Education Teacher

Wondering how to become a special education teacher? There are specific steps. SPED teachers must have at least a bachelor's degree, certification, and licensure. A bachelor's degree is a requirement in all states.
Certification and/or licensure is a requirement to work in a public school but is not required if you're teaching in a private school. When choosing a degree program, it's important to make sure it's from an accredited agency, such as the National Association of Private Special Education Centers.
The bachelor's degree program may have a major in special education or may have a major in education with a minor in special education. They may also major in education with a specialization in a certain subject like science or math with a minor in special education.
Programs that specialize specifically in special education teach students about disabilities that may hinder learning as well as how to present the materials to students in a way they can comprehend and understand. Once the student has earned the bachelor's degree, he or she must complete a student teaching program that has the student working in a special education classroom with a licensed teacher.
The student must also become certified. Some states may require aspiring special education teachers to have a master's degree.
Although becoming a special education teacher requires a degree and licensure, there is a lot more to being a successful special ed teacher. They must also possess these qualities and skills.
Communication skills– Special education teachers must have good communication skills because they must communicate with parents, counselors, parents, and general education teachers. They must also be able to explain certain concepts and facts in ways the student can understand.
Patience – Patience is a very important skill when working with disabled students or those with learning disabilities.
Critical-thinking skills– Good critical-thinking skills can help the teacher not only analyze the student's progress but also use this information to develop future lesson plans.
Resourcefulness – What teaches one student may be ineffective with the next, so special ed teachers must be able to develop different and various ways to provide the student with the information he or she needs.
Interpersonal skills – Special education teachers need to have good interpersonal skills so they can work effectively with other teachers and staff. They must also have good working relationships with teachers and parents.
Day in the Life
A day in the life of a special ed teacher can vary from day to day because they're working with different students each day. First, they must assess the children and identify the students who have special needs or disabilities. Then they develop lessons focused on that child's needs.
These lessons are part of a program known as the Individualized Education Program (IEP). The IEP is an essential part of the student's learning plan because it's "individualized" for a specific student. For instance, while one student may need a teacher to help him get through daily challenges, another might require the use of educational flash cards.
The IEP must also meet the educational requirements of the state. Because of the student's learning abilities, personalities, and even their backgrounds, the special education teacher must have patience and understanding of the student's specific needs. The things the SPED teacher does have a lot to do with the student the teacher is working with. Here are a few of the many duties of a SPED teacher.
Assessing and analyzing the students' strengths and weaknesses.
Determining the student's educational needs.
Developing lesson plans designed to meet the student's needs.
Planning activities based on the student's abilities.
Create an IEP for each student.
Assess and track the student's performance and progress.
Teach the student one-on-one, as part of a group, and as part of the class.
Help the students with their transition from one grade to another.
Set up meetings with the parents to go over the student's performance.
Working as a special education teacher can be very challenging, but it can also be extremely rewarding knowing you're helping a student that may otherwise have difficulties learning. Some students may only require special education for a short period of time, while others may have a need for special education throughout their lives and rely on the expertise and training offered by special education teachers.
Licensure, Certifications, and Continuing Education
Like all other teachers working in public schools, special education teachers must be licensed in the grade they want to teach. Licensure is often referred to as a certification. To become licensed, the candidate must also meet these requirements.
Complete the bachelor's degree
Meet the minimum GPA requirements
Complete the student teaching program
Pass a criminal background check
Pass a certification exam for general teaching
Pass an exam demonstrating knowledge of special education and the subject the teacher will be teaching
For students who already have a bachelor's degree but not in teaching, there is an alternative path toward licensure or certification. These programs are offered in all the states. The alternative programs allow students with a non-teaching degree to become teachers without having to earn another bachelor's degree. Some teachers can also earn master's degrees in teaching this way.
Both bachelor's and master's degree teaching programs offer many courses online. Students with questions about certifications or licensing can obtain information at Teach.org, American Board, or National Board. They can also check with their state's licensing board.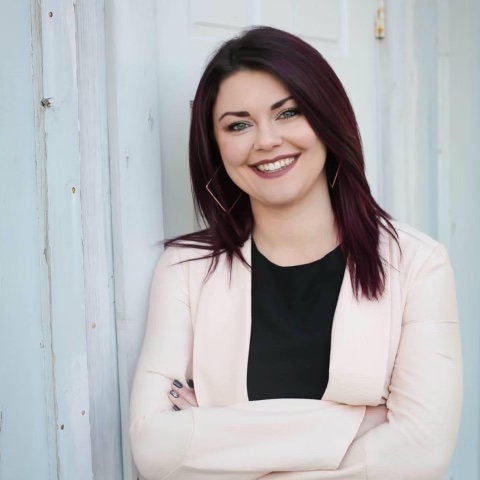 Jennifer holds a bachelor's degree in Early Childhood Education and a Master of Education in Early Childhood Special Education and specializes in working with childhood on the Autism spectrum. Her career has spanned working as a classroom teacher in early intervention preschool programs, a habilitation therapist and one-on-one with individuals. Jennifer reviews and contributes to the education content on College Educated for accuracy.