How to Become a Forensic Toxicologist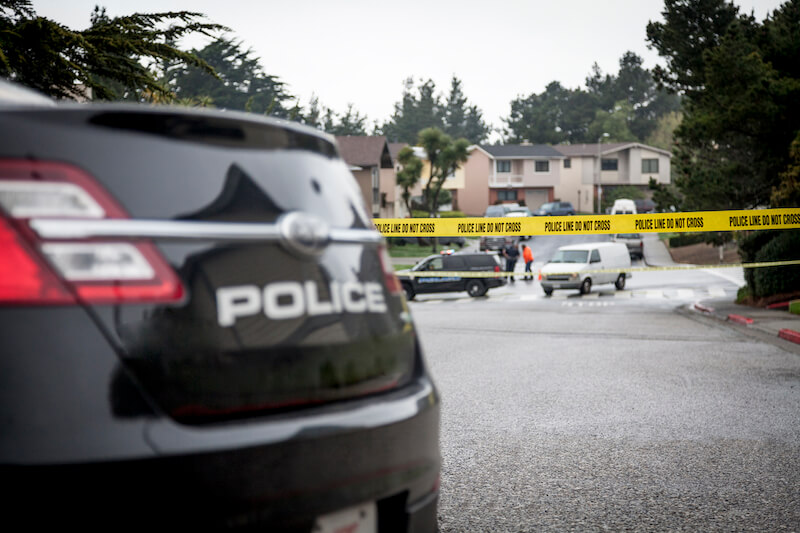 As difficult as it may be to see and hear, the rate of deaths by overdose is higher than ever. These deaths involve overdoses of one or more than one type of both illegally manufactured and legal drugs, including methamphetamines, cocaine, fentanyl, heroin, and prescription opioids. From 2013 to 2019, the number of deaths from synthetic opioids increased by more than 1,000 percent according to the Centers for Disease Control and Prevention (CDC). The need to prevent these deaths is filled by accurate autopsy reports. The best way to ensure accuracy is through qualified forensic toxicologists.
What is Forensic Toxicology?
Forensic Toxicology is the analysis and study of biological specimens to determine if there are any drugs or toxins in the body. Forensic toxicologists not only determine the presence of drugs in the body but also the number and type of drugs. They can also determine if the amount of drugs is a harmful level or a non-harmful amount. There is very little about the drugs that forensic toxicologists can't determine with accuracy.
The reports provided by forensic toxicologists can help determine the drug's possible effect on a mental or physical impairment, an illness, or an individual's death. The field of forensic toxicology is constantly growing due to the development of new drugs and new forensic equipment and tests.
Additionally, new methods of detection and new instrumentation are always being developed, which puts forensic toxicologists very much in demand. Anyone who has ever watched crime dramas on TV probably saw these individuals helping to solve crimes and didn't even realize they were forensic toxicologists. Want to learn a little more about this career and how to become a forensic toxicologist? Read on…
Career Outlook for Forensic Toxicologists
The U.S. Bureau of Labor Statistics (BLS) classifies forensic toxicologists in the forensic science technician group. While they don't provide career and salary information specifically for forensic toxicologists, they do provide it for forensic science technicians. They do predict that these professionals can expect an employment growth of 11 percent from 2021 to 2031.
This potential growth is higher than most other occupations. They also predict the addition of 2,500 new job openings per year in this field during that ten-year span. Below are the states with the highest number of forensic toxicologists employed as of May 2021.
| | |
| --- | --- |
| State | Number Employed |
| California | 2,670 |
| Florida | 1,760 |
| Texas | 1,690 |
| Arizona | 910 |
| New York | 760 |
Salary
Forensic science technicians earned an average annual wage of $61,930 with wages ranging from $37,670 for the lowest ten percent and $103,430 for the top 90 percent. Their average hourly rate was $29.78. This wage information comes from a 2021 BLS report. Salary.com reports that forensic toxicologists earned an average wage of $78,163 as of March 2023.
Wages and salaries can be affected by certain factors, such as years of experience on the job, degree level earned, employer, certifications obtained, and location. Below are the top five states where forensic toxicologists earned the highest wages.
Top Wages for Forensic Toxicologists
| | |
| --- | --- |
| States | Annual Salary |
| Illinois | $90,330 |
| California | $90,300 |
| Massachusetts | $84,740 |
| New York | $81,370 |
| Oregon | $81,340 |
How to Become a Forensic Toxicologist
1. Earn a bachelor's degree
To become a forensic toxicologist, one must meet education and certification requirements. For education, the candidate must have at least a bachelor's degree in a field like forensic science, biology, or physical science. There are many colleges that offer forensic science programs. A complete list of these schools can be found in the American Academy of Forensic Sciences.
2. Continue your education with a master's degree
Some students choose to earn a bachelor's degree in forensic science and then a master's degree in toxicology or forensic toxicology. The National Institute for Standards and Technology states that forensic toxicology programs offer areas of specialized areas of study, such as human performance toxicology, death investigation (postmortem) forensic toxicology, and forensic drug testing.
3. Get hands-on training
Although these three sub-disciplines of forensic toxicology all have to do with forensic toxicology, they each offer different career paths. Students in a forensic toxicology program are encouraged to complete as many internships and fellowships as possible to obtain as much hands-on training as possible. This is a field where the more you know the better.
4. Have the right skills and certifications
Although the main path toward becoming a forensic toxicologist is through education and certification, there's more to it than that. Forensic toxicologists should possess the following skills.
Should be detail-oriented
Should possess empathy and compassion for victims and their families.
Should have a strong background in natural science and science methods.
Should have the ability to be objective about evidence.
Should have a good working relationship with public health agencies and law enforcement.
Many colleges and universities offer online forensic science or forensic toxicology programs online. Online forensic toxicology programs are ideal for individuals already working in this field because they can continue to work and gain experience while earning a forensic toxicology degree. Except for internships, all parts of the program can be completed online.
Day in the Life
If there is one thing to be said about a career in forensic toxicology it's that it's exciting, challenging, and very rewarding. A day in the life of a forensic toxicologist is probably never the same despite many of their duties being the same from day to day. They are the professionals who collect tissue samples and bodily fluids during autopsies to test them for drugs and other chemicals.
Many of these samples are part of crime scene investigations. Unlike crime scene investigators, who go to actual crime scenes, forensic toxicologists do not go to crime scenes. They perform their work in laboratories or where the autopsy is being performed.
Forensic toxicologists test for the presence of many things, including illicit drugs, alcohol, gases like carbon monoxide, metals, prescription drugs, and several other poisons. They also determine if the poisons were self-inflicted or a result of foul play.
Although they don't typically spend all their time working with law enforcement, they do spend some time with them on various cases. They may also be called to testify in court cases. Forensic toxicologists use highly specialized equipment and specialized tests to determine their findings. They also work with forensic pathologists because their work is closely related.
The highest number of forensic toxicologists work for private drug testing facilities, law enforcement agencies, and government medical examiners. However, some may work in the private sector for hospitals, laboratories, or colleges.
Their daily duties include the following.
Performing forensic toxicology in the hair, blood, breath, and tissue
Assessing contributing factors and determinants in the manner and cause of death
Using state-of-the-art biomedical and chemical instrumentation
Working with coroners and medical examiners to establish what part chemicals may have played in the cause of death
Providing expert witness testimony
Complying with quality control, safety, and similar administrative rules
Documenting all their findings and entering them into the system
Speaking with other professionals involved in the case
Licensure, Certifications and Continuing Education
Forensic toxicologists are not required to be certified or licensed by law, but most choose professional certification to enhance their resume and demonstrate commitment and knowledge in this field. Many employers also prefer to hire forensic toxicologists who are certified. The American Board of Toxicology is one agency that offers professional certification to eligible individuals.
Before the individual can apply for certification, he or she must meet one of these qualifications.
At least ten years of experience working in toxicology and a bachelor's degree
At least seven years of experience working in toxicology and a master's degree
At least three years of experience working in toxicology and a doctoral degree
To obtain the certification, the candidate must pass an exam that covers three areas:
Applied toxicology and general principles
Organ systems and effects
Toxicity of different agents
The American Board of Forensic Toxicology also offers a certification. To be eligible to take the exam, the candidate must meet these requirements.
Must have a solid background in chemistry, biology, pharmacology, and toxicology.
Must have at least three years of experience working in forensic toxicology.
Must have at least a bachelor's degree in a natural science major from an accredited school.
This exam covers the practice and principles of analytical toxicology. Once the individual passes the exam, he or she can be certified as a forensic toxicology specialist. To maintain certification, the toxicologist must complete continuing education credits or retake the certification exam.
For instance, the American Board of Toxicology certification is valid for five years, so the continuing education credits must be earned prior to the end of the five-year period.
The addition of new and more potent drugs every year has made it a necessity for forensic toxicologists to keep up with education, training, and certifications. If they're lacking knowledge on a new drug or chemical, it will be more difficult to detect not just its presence but also its cause and purpose.
Forensic toxicologists interested in staying abreast of new technology, or networking with other professionals, can become members of organizations like the American Board of Forensic Anthropology or the Forensic Science Foundation.
Getting Started
A career in Forensic Toxicology is rewarding and impactful. Get started today by looking at a few programs and getting more information.