The Best and Cheapest Renters Insurance in Delaware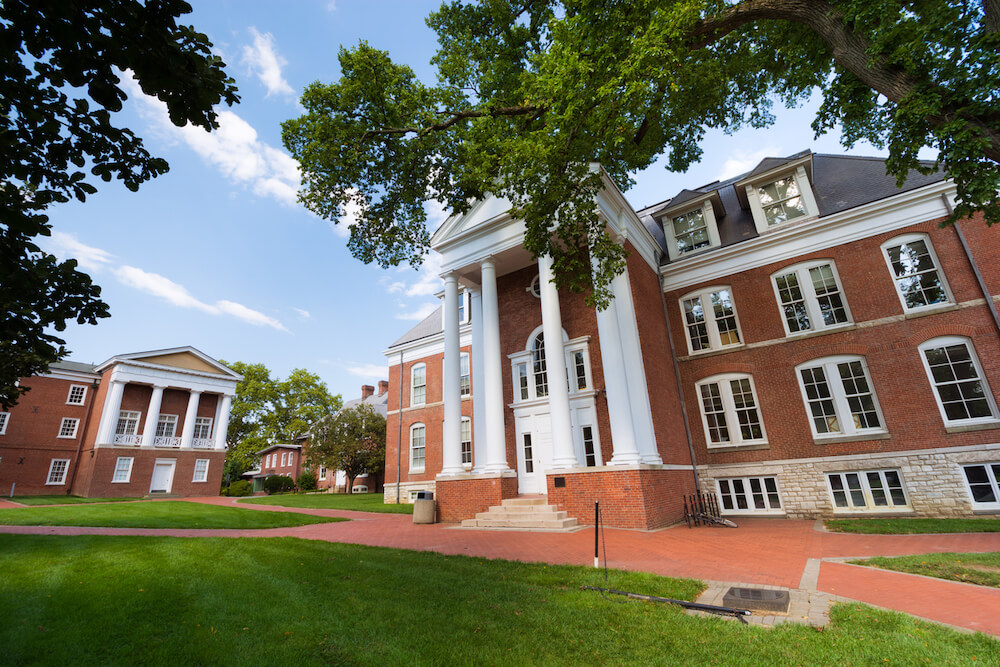 Renters insurance, unlike homeowner's insurance which provides insurance on your home and personal belongings, only provides coverage on your personal belongings. Many renters mistakenly believe that their possessions are insured by their landlord. College students living off-campus often think their belongings are still insured by their parents, or covered by whatever insurance their landlord has.
Renters insurance in Delaware is available through several insurance companies. Many ask: What is the best and cheapest renters insurance in Delaware? That is the first concern of renters in Delaware, especially college students. This informative article answers that question and many more regarding renters insurance.
Why Renters Insurance is Important for College Students
Renter's insurance is important for college students for a few different reasons. Many college students leaving for college are leaving home for the first time and don't feel like they are taking that many things with them. At least they believe they're not taking many things with them. If they had a fire and lost everything, they'd discover that they had more belongings than they thought.
Even students who may think they've brought a lot of things to college don't realize the true value of what they own. They believe their stuff is old, used, or not worth much money. Again, they quickly discover otherwise when they suffer a loss and have to replace the things out of their own pocket.
College students typically have electronics, computers, laptops, art supplies, and software, many of which are required for their courses. These things can add up to thousands of dollars if they're destroyed and have to be replaced.
College students living in the dorms are often still covered under their parents' insurance policy, so they don't have to have renters insurance. But, renters insurance is a must if they're living off-campus. Renter's insurance is a small expense when you think of what it can pay for.
Common Loss Items in a Renters Insurance Claim for College Students
Computer
Television
Printer
Phone
Accessories (AirPods, keyboard)
Musical Instruments
Clothing
Jewelry
College students don't generally have a lot of extra money saved up. Usually what they do have saved wouldn't come near what they'd need to replace all their personal possessions. A college student that has renters insurance would only have to pay a deductible to replace what they lost.
College Burglary Statistics for Delaware Students
Delaware is a small state with not near the number of colleges as other states. The Department of Justice Federal Bureau of Investigations reports that despite the small number of Delaware colleges, the students are still affected by burglaries, thefts, and crimes against their properties.
In 2018, the University of Delaware (Newark) students experienced two burglaries, 122 larceny/theft, and 125 property crimes. Students at Delaware State University in Dover saw nine burglaries, 65 larceny/theft, and 75 property crimes. In many of these situations, renters insurance would have protected these items from loss and reimbursed the student.
As is the case in most states, some cities are safer than others. Insurance companies typically take this into consideration when determining the cost of renters insurance. In fact, location is probably one of the biggest factors in determining premium costs.
A student living in a quiet community will pay lower premiums than one living in a city known for its high crime rate. Here are some of the safest college campuses in Delaware as of 2022.
Delaware Technical Community College in Dover, DE
University of Delaware in Newark, DE
Delaware State University in Dover, DE
Goldey-Beacom College in Wilmington, DE
Wesley College in Dover, DE
Wilmington University in New Castle, DE
Harris School of Business in Dover, DE
Widener University in Wilmington, DE
How Much Does Renters Insurance Cost?
How much renters insurance costs is usually the biggest concern among not just college students but renters in general. Every insurance company charges different amounts, but most insurance companies use the same factors to determine how much to charge a renter. The following factors help determine how much you'll pay for renter's insurance.
Location – Your zip code is the first thing an agent will ask when you're looking for renters insurance because where you live is important to them. High crime areas will result in higher premiums.
Your Coverage Amount – The amount of coverage you choose will also factor into what your rates will be. You can get $20,000 in personal property insurance or $100,000 in personal property. Obviously, the more coverage you have, the more you're going to pay.
Your Deductible – When you purchase a renter's insurance policy, you have the choice of what deductible you want. The deductible is the amount you'll have to pay towards the claim. The higher deductible you choose, the lower your premiums will be. However, if you have a high deductible, you'll be paying more to replace your things when you submit a claim. A good rule of thumb is to not have a deductible any higher than what you can pay out of pocket at one time.
Type of Reimbursement – Insurance companies may choose to pay you actual cash value or replacement cost value. Actual cash value is what the item is actually worth, whereas, the replacement cost value is what it actually costs to replace the item. The replacement cost value is more expensive and not always offered by insurance companies unless you pay an additional amount.
Type of Home – The materials used in the construction of your home or rental property play a part in determining the premium.
Credit Scores – Many states and insurance companies use the renter's credit scores to determine the premium. Fortunately for Delaware residents, credit scores are not used in the state of Delaware.
How Much is Renters Insurance Cover in Delaware?
Although renters insurance has similarities from company to company and from state to state, there may be some differences. For instance, a state that is common for flooding might not offer flood insurance as part of its basic plan. Delaware has a population of almost 1 million residents and, of this number, more than 28 percent are renters.
Therefore, it's vital for renters to understand what their renter's policy will and won't cover. Standard policies in Delaware offer protection for personal property, liability insurance, additional living expenses, and medical payments to others. Renters insurance will cover your property from damage or loss due to lightning, windstorm, and hail.
In certain situations, a basic renter's insurance policy may cover things but only for a certain amount, in which case, the renter would have to purchase additional insurance. These additional add-ons are usually relatively inexpensive, especially when you consider what they cover.
We've put together a few sample quotes to give you an example of how premiums can be different in different cities or zip codes. These quotes are based on a 20-year male college student living off-campus. Although the cities are different, the coverage amounts are the same, and the insurance company is the same. This policy offers $50,000 in personal property coverage; $1,000 medical payments to others; $100,000 personal liability; $15,000 loss of use, and $500 deductible.
Cost by City for Renters Insurance in Delaware
| | |
| --- | --- |
| City | Monthly Premium |
| Newark | $26 |
| Dover | $26 |
| Wilmington | $26 |
| New Castle | $26 |
| Georgetown | $26 |
The Best and Cheapest Renters Insurance in Delaware
As you can see from the quotes above, the rates for renters insurance are the same for all these Delaware college cities. Perhaps this is because Delaware is a small state with only about eight colleges. Because the rates are similar or the same, renters will need to pay special attention to the coverage they're getting for this price.
Because of its size and location, there are some insurance companies, such as Lemonade, that do not offer renters insurance in Delaware. There is more to choosing the best and cheapest insurance in Delaware than meets the eye.
You want a policy that's affordable but not so cheap that it doesn't offer the type of coverage you need. You also want insurance from a reputable company that has good reviews. Here are a few different insurance companies that offer renters insurance in Delaware as well as little information on each company.
Amica Insurance
Amica Insurance offers various types of insurance, including affordable renters insurance. Renters can get basic renters insurance for about $26 per month. The policy offers the following coverage.
$50,000 for personal belongings
$100,000 for personal liability
$1,000 for medical payments for others
$500 deductible
$15,000 loss of use
They allow you to customize the policy to what you need and want. Amica pays replacement cost value and pays for extra things like water backup and sump pump, identity fraud coverage, and extras for computer equipment (with only a $100 deductible). They also offer discounts for autopay and paperless billing.
You can report your claim online or over the phone. You can choose to get your reimbursement by check or electronic deposit. You can also choose to have your payment deposited into your checking/savings account, debit card, or PayPal account. Amica is ranked very highly by the BBB, AM Best, and the U.S. News & World Report.
Progressive
Renters insurance is one of the many types of insurance offered by Progressive. For about $18 a month, renters can have a policy with this coverage.
$50,000 for personal belongings
$100,000 for personal liability
$1,000 for medical payments for others
$500 deductible
Progressive also offers several add-on packages and enhanced coverage packages for only a couple of dollars a month. The company has a simple claim process, which can be handled over the phone, in-person or online. Progressive has also been rated highly by U.S. News & World Report and NerdWallet.
Nationwide Insurance
Nationwide offers renters insurance that offers the basic coverage offered from other companies plus credit card coverage as well as coverage for building additions and alterations. Unfortunately, they do not offer quotes online. They're rated highly for their coverage, cost, and customer service by U.S. News & World Report, Forbes, and AM Best. Claims can be submitted over the phone or online, and claims are paid rather quickly.
Liberty Mutual Insurance
Liberty Mutual Insurance offers some very affordable renters insurance and offers excellent coverage as well as the ability to customize your policy. They also offer replacement value costs. For about $19 per month, renters can get a policy that offers $25,000 in personal property coverage, $5,000 for additional living expenses, $100,000 for personal liability, and $1,000 for medical payments for others.
Claims can be filed online or through the mobile app. Liberty Mutual was ranked #9 in the Best Renters Insurance Group by U.S. News & World Report. They also received an A grade from AM Best. Liberty Mutual offers several ways to get discounts on the premium.
State Farm Insurance
State Farm is a popular insurance company for Delaware renters and residents. In fact, they cover more than 25 percent of the Delaware residents. They offer a very comprehensive policy that offers all the basics and allows renters to customize their policies. Renters can purchase a very basic package for as little as $11 per month. State Farm is ranked highly by BBB, U.S. News and World Report, and AM Best. Claims can be submitted in person, over the phone, and online.
The price for renters insurance in Delaware is much lower than the national average. Based on the above companies and the available quoted rates, here are the lowest to the highest.
Cheapest Renters Insurance in Delaware
State Farm – $11
Progressive – $18
Liberty Mutual – $19
Amica – $26
Nationwide – must call agent
How Much is Renters Insurance in Delaware?
Renters insurance in Delaware provides different areas of coverage, including personal property coverage, personal liability coverage, medical payments for others, additional living expenses, and various additional add-ons to provide extra coverage on certain items. They generally provide protection against:
Fire
Windstorm
Hail
Theft
Vandalism
Property damage
What Renters Insurance Will Not Cover in Delaware
Even renters who feel they have the best and cheapest renters insurance in Delaware may find that there are certain things that are not covered. A perfect example is with electronics. Many policies offer up to a certain amount such as $1,500 towards electronics. If you have expensive photography equipment or an expensive computer system, you may not get the full value of the item.
Here is a list of some of the common perils that are not covered under a basic renter's insurance policy in this state. As stated above, additional coverage for many of these emergencies may be purchased separately.
Property of a roommate
Structural or construction damage
Earthquakes
Flooding
Expensive or valuable items
Closing Thoughts
Purchasing a renter's insurance policy may be a simple enough task, but getting a good one for you involves not just research but reading the fine print and speaking to your agent so you know what you're getting and what you're not getting. Sarah Gilbert is a licensed insurance broker, specializing in auto, home and renters insurance products. She reviews insurance content on College Educated for accuracy and has a particular passion for making sure that college students and recent graduates have proper insurance coverage. Her latest passion includes researching all forms of business insurance, to ensure that recent college grads who look to entrepreneurship can have the right protection.