The Best and Cheapest Renters Insurance in Minnesota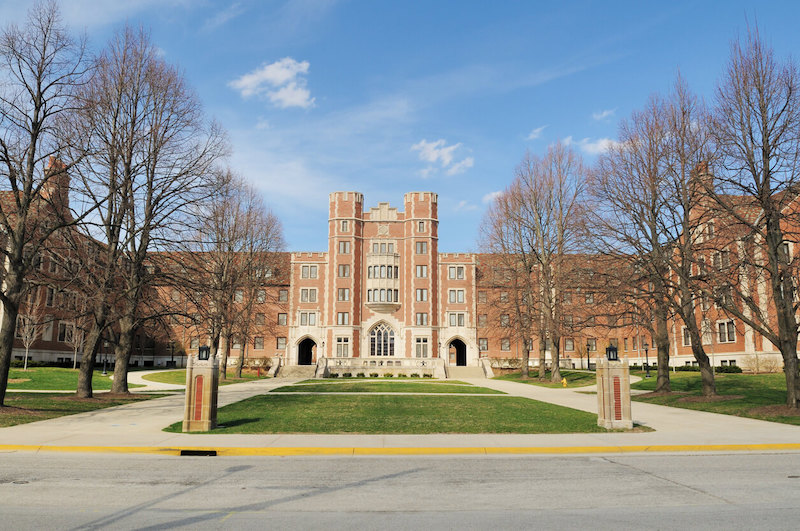 As much as college students think of themselves as invincible, tragedy can happen at any time. If you're a college student living in Minnesota, you need renters insurance that can protect the furniture, clothing, and electronics you've spent years acquiring. This guide will show you some of the best and cheapest renters insurance policies in Minnesota and highlight some of their key features.
Why Do College Students Need Renters Insurance?
The college campus isn't always a safe place. Consider the crime rate at the University of Minnesota. The Twin Cities campus reports the following for 2020:
Robbery: 31 instances
Burglary: 29 instances
Motor Vehicle Theft: 88 instances
Arson: 5 instances
To put that in perspective, this means that 1 out of 2,000 students every year will be victims of burglary alone, and that's just at this one campus. Then there's the omnipresent danger of fire, water damage from sprinkler systems, and other catastrophes. There are other risks too: if you throw a party where a houseguest slips and falls, you could be on the hook for their medical bills.
Now that you're out from under the protection of your parents' insurance policy, you'll need protection of your own. Renters insurance covers all of these real-life events and then some, and ensures that your valuables are protected while living away from home.
Best Renters Insurance 2022
Which insurance company offers the best and cheapest renters insurance for Minnesota residents? Here are the top 5 renters insurance providers of 2022, ranked in order of cost based on a hypothetical applicant.
| | |
| --- | --- |
| Company | Premium Cost Per Month |
| American Family (AmFam) | $12 |
| Allstate | $12 |
| Acuity | $14 |
| Nationwide | $18 |
| GradGuard | $19 |
The sample quotes provided are for a 20-year-old male living in a multi-unit apartment in Minneapolis. Prices can vary based on the specific amount of coverage, but all quotes reflect each company's basic package.
1.American Family ($12/mo)
American Family offers some of the cheapest renters insurance around, starting at $12.00 per month. Coverage will protect you from the basics like theft, fire, and water damage, and can even protect your belongings when you're away from home, such as if you had your laptop stolen at a coffee shop, for example. If your apartment becomes uninhabitable, your insurance will even provide you with a hotel room.
Your policy would also include personal liability coverage, which covers accidents that happen inside your apartment or rental unit. If someone was hurt on your property, this coverage will pay for their medical bills and many other expenses.
Coverage is limited to $1,500 worth of jewelry, however, and if you have pets, you'll pay an additional fee. And like most renters insurance, your roommate's stuff is not protected by the same policy.
American Families offers a diminishing deductible, meaning it will drop every time you renew your policy. Plus, when you sign up for renters insurance through this carrier, they'll instantly reduce your deductible by $100. Be advised, however, that your deductible reverts to the original amount.
The website is easy to navigate and includes a handy calculator to help you decide how much coverage you'll need. However, you'll only receive a precise quote by speaking directly with one of their agents.
2. Allstate ($12/mo)
Allstate ties with American Families on price when it comes to their most basic policy, but the company allows renters to choose from three different levels of coverage. All plans cover damage due to theft, fire, and other major events, and even cover your property while away from home.
Their most basic plan offers $15,000 worth of personal property protection, and also offers $1,000 worth of liability coverage, providing for medical expenses in the event of an accident. This plan comes with a $500 deductible.
The next tiered plan is known as their "Standard" plan and costs $14.00 per month. The features are identical to the basic plan, though the standard plan offers increased coverage of up to $25,000. The deductible remains the same.
Likewise, the "Enhanced" plan offers coverage for up to $40,000 worth of loss or damage, with an identical $500 deductible.
Helpfully, Allstate allows renters to add additional coverage to their policy. Renters can add coverage for identity theft for an additional charge, and like other carriers, Allstate offers discounts for those who bundle their renters insurance with other insurance types (e.g., auto). In fact, their website boasts that bundling can reduce your renters insurance premium to just $4/mo.
3. Acuity ($14/mo)
Acuity offers a fully-customizable approach to renters insurance. For $14 per month, the package includes:
A $500 deductible
Coverage for up to $30,000 in personal property
Personal liability coverage of up to $300,000
Loss-of-use coverage that covers living expenses up to $12,000
Medical liability coverage of up to $5,000
Each of these coverage limits is fully customizable, allowing renters to create a policy that fits their living situation. But renters may particularly appreciate the various add-ons that Accuity offers, such as:
Cyber protection ($35/year)
Coverage for jewelry/valuables (starting at $50/year)
Coverage for water/drain/sewer back-up (starting at $50/year)
For $31/year, Accuity offers an option called "enhancements" that adds a hodge-podge of coverage for things like identity theft, other people's property, arson, tree debris removal, and more.
This makes Acuity a slightly pricier option than its competitors, but college students in particular may find value in the ability to choose so many customized options.
4. Nationwide ($18/mo)
Nationwide offers a standard renters insurance policy, covering the contents of your rental unit as well as any medical liability if a guest becomes injured inside your rental property.
One of the things that makes Nationwide stand out is that for $18.05 per month, you'll also receive coverage for fraud. This means that you'll only pay up to your selected limit for unauthorized transactions on your credit or debit cards, and this coverage also extends to forged checks and counterfeit money.
When your property is damaged or stolen, Nationwide will pay for the depreciated value of the damaged item. If the replacement cost is higher, you'll send them a receipt, and they'll cover the difference. This ensures that you receive the full replacement value of your items, though does involve an extra step that might be a hassle for some college students.
Like their competitors, Nationwide offers a handful of optional add-on policies, including coverage for:
Water back-ups
Valuables stolen from motor vehicles
Earthquakes
High-valuable items such as jewelry or collectibles
On the one hand, this adds some flexibility to their coverage, though it's unlikely that Minnesota college students will need protection from earthquakes.
Of course, one of the selling points is the ability to bundle your renters insurance with other insurance types. Given the popularity of Nationwide, this might give some college students a greater chance to pair their renters insurance with their car insurance, which can reduce the premium on both policies.
5. GradGuard ($19/mo)
When paying by the month, GradGuard just barely exceeds Nationwide in terms of cost, though users can get a discount by paying $213.64 annually (the equivalent of $17.80/mo).
For this fee, GradGuard offers:
$10,000 in property coverage
$100,000 in liability coverage
A $500 deductible
Helpfully, each of these three features can be fully adjusted, and if you're willing to pay an extra dollar or so per month, you can eliminate your deductible altogether.
GradGuard's coverage is relatively straightforward, and their website helpfully notes that there are no "sneaky sub-limits" on coverage for electronics.
GradGuard also offers tuition insurance, which covers the cost of your tuition if you need to withdraw for medical reasons.
The simplicity of GragGuard's plans may be appealing for students and their unique needs. But the company does not offer other common types of insurance (e.g., home and auto), which means that renters won't have access to the kinds of bundling discounts available from their competitors.
Still, the customizable features may be worth exploring, especially since college students can find meaningful coverage with an adjustable deductible.
Minnesota Renters Insurance: What You Need to Know
According to the Minnesota Commerce Department, the average cost of renters insurance is between $15 and $30 per month. This makes the above companies on the low end of this range, which is ideal for Minnesota college students.
There are some things to consider prior to purchasing a renters insurance policy:
Does My Parents' Insurance Cover Me?
If you're a college student, you may already be covered under your parents' homeowners or renters insurance policy. This applies to those who are:
Under 26 years old
Enrolled in classes at an approved institution
Living in on-campus housing
But this means you won't have the same level of protection if you choose to live off-campus, or if you're an older student returning to school for graduate studies.
Does It Cover Roommates?
Many insurance carriers allow you to purchase a policy that covers the possessions of both you and your roommates. Accuity even offers an add-on that provides limited coverage for other people's possessions.
How Do I Prove the Value of My Stuff?
In most circumstances, the serial number or model number of your possessions will suffice, as will photographic or video evidence of your ownership. This evidence can be used when reimbursed by your insurance provider.
Why Everyone Needs Insurance
As a college student, you have bigger things to worry about than dealing with loss or damage. Renters insurance can provide you (and your family) peace of mind and help you stay focused on your studies, no matter what life (or your roommate) throws your way. Sarah Gilbert is a licensed insurance broker, specializing in auto, home and renters insurance products. She reviews insurance content on College Educated for accuracy and has a particular passion for making sure that college students and recent graduates have proper insurance coverage. Her latest passion includes researching all forms of business insurance, to ensure that recent college grads who look to entrepreneurship can have the right protection.