The Best and Cheapest Renters Insurance in Montana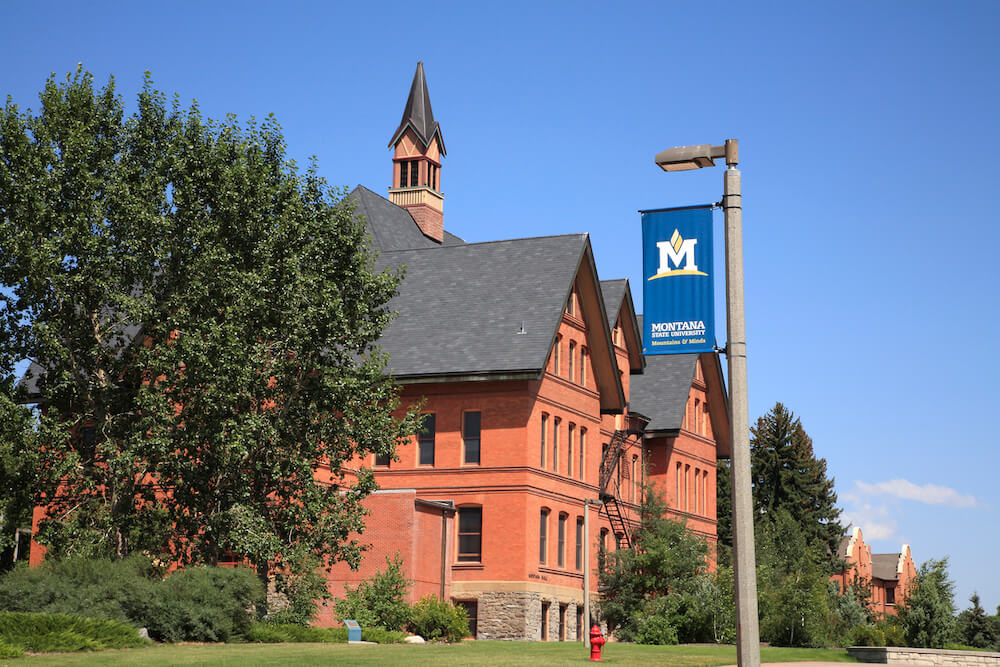 It seems like every time we turn around, we're paying some kind of insurance premiums whether it's life, health, auto, or home owner's insurance. The one insurance that is overlooked, despite its importance, is renters insurance. Renters' insurance may not cover your house but will cover all the things that are inside your home. Renters' insurance is every bit as important as home owner's insurance.
Renters insurance is not required by law in Montana, although some landlords may require it as part of their rental/lease agreement. There are various insurance companies that offer renters insurance to renters in Montana.
Renters insurance is not just recommended for families who are renting but also college students. In fact, before they even enter college, it's recommended that Montana college students start looking for the best and cheapest renters insurance in Montana.
Why College Students Need Renter's Insurance
College students are often leaving home for the first time, so they're not familiar with things like renters insurance because it's always been taken care of by their parents. College students don't often realize how many possessions they actually have or the value of their possessions.
It's not until their belongings are stolen, destroyed, or lost and they have to replace them with their own money do they realize how much they actually do. We seldom think we'll suffer a loss, but vandalism, theft, fires, and storm damage occur more often than we care to think about.
Attending college to earn a degree can cost a lot of money, and the one thing a college student shouldn't have to worry about is having to buy all new things due to a loss and not having renters insurance. With a good renters insurance policy, the student will not have this worry. The good news for college students is that renters insurance is very affordable.
College Burglary Statistics for Montana Students
Montana is a relatively large state that does see its share of crime. The U.S. News & World Report stated that Montana was the 29th safest state, which means that crime definitely does occur in Montana. It's unfortunate that much of the crime does affect college students and campuses, which increases the need for rental insurance.
Many colleges are affected by crimes, such as thefts, burglaries, and crimes against their property. The Montana campus that saw the most crime in 2018 was Montana State University. MSA students were affected by 128 larceny/thefts; four burglaries; and 132 property crimes. The University of Montana also had its share of crime, with students experiencing 106 larceny/theft; four burglaries; and 111 property crimes.
As is the case with all states, certain cities in Montana are safer than others. Below is a list of the safest cities in Montana.
Colstrip
Glendive
Whitefish
Columbia Falls
Deer Lodge
Dillon
Miles City
Bozeman
Libby
Laurel
Even safe cities may see some crime. Here are the nine safest campuses in Montana.
Rocky Mountain College in Billings, MT
Montana State University Northern in Havre, MT
Montana State University in Billings, MT
Montana Technological University in Butte, MT
University of Montana Western in Dillon, MT
Montana State University in Bozeman, MT
Carroll College in Helena, MT
University of Montana in Missoula, MT
University of Providence in Great Falls, MT
How Much is Renters Insurance in Montana?
When Montana renters and college students are contemplating a renter's insurance policy, one of their biggest concerns is," How much is renters insurance in Montana?" There is really no clear-cut answer to that question because every insurance company is different, and the rates are based on various factors.
Where you live is probably one of the most important factors used to determine premiums. It's probably why, when you go to price renters insurance, the first thing an insurance agent will ask you is what your zip code is. If you live in a low-crime city or live near the fire department, your rates will be lower. The type and amount of coverage you choose also affect your premiums. Obviously, the more coverage you choose, the higher your premiums will be.
Some insurance companies will pay you actual cash value, some will pay replacement cost value, and others will offer you a choice. Your premiums will be higher if you choose replacement cost value. The deductible you choose also determines your premiums. The higher deductible you have, the lower your premiums will be, but you will have to pay more out of your pocket with a high deductible.
Renter insurance premiums are also determined by the type of home you have and the construction materials used in the house. Some insurance companies will use your credit scores to determine your premiums. Renters with high credit scores may see lower premiums. Most insurance companies offer several types of discounts, which can really save you money.
How Much is Renters Insurance in Montana?
The best way to find out how much renters insurance is in Montana is by researching several companies. Renter insurance premiums vary not just from company to company but also from city to city. Of the many Montana residents, about 17 percent of them are renters, which indicates that there are several companies selling renters insurance. The cost of renters insurance in Montana is lower than the national average.
To answer the question, "How much is renters insurance in Montana?", you would have to determine what type of coverage you want and then research and compare a few different companies. Renter's insurance typically offers these types of coverage.
Personal property
Personal liability insurance
Medical payments
Loss of use/additional living expenses
It can't be emphasized enough to know what your policy will or will not cover. Most renter's insurance will cover damage from storms, fire, theft, and vandalism. However, it's important to know how much coverage they'll provide and if any circumstances are excluded.
Also, if you have expensive items that go behind their basic coverage, you need to know those limits as well. For instance, most renters insurance will pay for damages to your electronics, but may not pay as much as needed if you have very expensive equipment.
To help you along, we've done a little research for you and determined rates for a 20-year-old male student living in Montana. The coverage types and amounts are the same for each policy but for a different city in Montana.
The coverage on these policies includes $50,000 for personal possessions; $100,000 for liability; $3,000 for medical payments; $15,000 for loss of use; and $500 deductible.
| | |
| --- | --- |
| City | Monthly Premium |
| Missoula | $18.35 |
| Bozeman | $19.49 |
| Helena | $17.82 |
| Billings | $22.44 |
| Dillon | $19.94 |
The Best and Cheapest Renters Insurance in Montana
As you can see from the quotes above, the rates do vary from city to city but not by that much. Choosing the best and cheapest renters insurance is extremely important for everyone but particularly for college students in need of renters insurance.
With more than 17 colleges across the state, there are probably many college students in search of the best and cheapest renters insurance in Montana. Choosing the right come may take some diligence, but it will be an effort well spent. We've compiled several insurance companies offering renters insurance in Montana as well as a little information on each company.
Liberty Mutual Insurance
Liberty Mutual Insurance not only offers basic renter's insurance but also offers various ways to customize the policy to meet the needs of the renter and his or her budget. Liberty offers customers the option of submitting their claims online or through the mobile app.
This company is ranked very highly by several agencies including U.S. News & World Report and AM Best. Renters can also choose to have replacement value costs. Although Liberty Mutual does advertise renters insurance as low as $5 per month, they don't provide the actual quote for Montana renters.
State Farm Insurance
State Farm Insurance is a widely used insurance company that offers affordable renters insurance to many Montana renters and students. They offer a very basic policy that they advertise for $5 to $11 but also offer many additional coverages. Although they state their policies are very low, renters need to contact them directly for the specific premium amount. Claims are handled very quickly and can be submitted over the phone, in person, or online.
Amica Insurance
Amica Insurance offers some very good renters insurance. In addition to their affordable prices, they offer discounts if you choose autopay and paperless billing. Montana renters can get a very good policy for about $24 per month. This is for the following types and amounts of coverage.
$50,000 for personal belongings
$300,000 for personal liability
$2,000 for medical payments for others
$500 deductible
$15,000 loss of use
They also offer coverage for extra things like water and sump pump backup and identity theft. They also offer so many different ways to customize the policy. Claims can be handled online or over the phone with reimbursements handled through PayPal, a debit card, or a checking/savings account. This company is also ranked very highly by customers and its peers.
Progressive
Progressive Insurance offers renters insurance to Montana residents and offers good prices. For about $18.35 per month, renters and college students can get the following coverage.
$50,000 for personal belongings
$100,000 for personal liability
$3,000 for medical payments for others
$500 deductible
Renters and Progressive customers like a lot of things about Progressive including their various coverage packages and the many add-on options they offer. Progressive also includes mold protection and mold liability coverage. They are ranked very highly by many businesses like U.S. News & World Report and NerdWallet to name a couple. Claims can be submitted in person, over the phone, and online.
Nationwide Insurance
Nationwide Insurance is a popular company that offers renters insurance that includes credit card protection as well as extra coverage for building additions and alterations. AM Best, Forbes, and U.S. News & World Report all ranked Nationwide very highly for their affordability, prices, and customer service.
Claims can be submitted online or over the phone. They are also very fast with their reimbursements. The only downside is that they do not offer their quotes online. You have to contact an agent for actual quotes.
Lemonade Insurance
Although Lemonade Insurance Company offers some excellent renters insurance for affordable prices, they do not currently offer renters insurance in Montana. Potential renters in need of insurance are encouraged to check back soon.
Our research has discovered that renters insurance is quite affordable. Of the companies that we researched and the ones that offered their quotes online, here is a list of the insurance companies with the lowest prices listed first. Keep in mind that you may find it more beneficial to speak with an agent because they can provide more in-depth information on their coverage.
State Farm – $5 to $11
Liberty Mutual – $5
Progressive – $18.35
Amica – $24
Nationwide – must call agent
What Does Renters Insurance in Montana Cover?
Insurance companies in Montana offer various types of coverage in their policies. These include personal liability coverage, personal property coverage, medical payments, additional living expenses, and more add-ons. It's important to know what type of perils are covered by the insurance company. While this may vary a little by company, most of them offer insurance against the following things.
Fire
Windstorm
Lightning
Hail
Theft
Vandalism
Damage to Property
What Does Renters Insurance in Montana Not Cover?
Even though it appears that renters insurance will cover almost anything you can think of, there are some things that they just won't cover. This is the case with all insurance companies. These common perils are generally not covered on your basic renter's insurance policy.
Flooding
Earthquake damage
Structural or construction damage
Extremely expensive items
While the above items are not included in a basic policy, coverage for these items can usually be purchased on a separate policy.
Get Insured Today
Getting renters insurance is a quick and easy process. Sign up today and get the protection you need! Sarah Gilbert is a licensed insurance broker, specializing in auto, home and renters insurance products. She reviews insurance content on College Educated for accuracy and has a particular passion for making sure that college students and recent graduates have proper insurance coverage. Her latest passion includes researching all forms of business insurance, to ensure that recent college grads who look to entrepreneurship can have the right protection.