The Best and Cheapest Renters Insurance in Oregon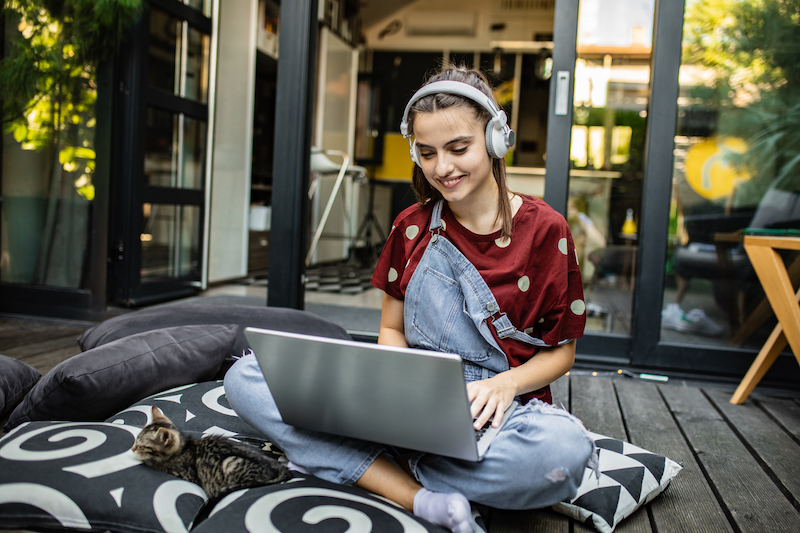 If you're a college student in Oregon, chances are you're on a tight budget. So when it comes time to buy renters insurance, you'll want to find the best and cheapest policy possible. And that's where we come in.
This article will outline some of the best and cheapest renters insurance options available in Oregon. We'll also provide some tips on how to get the most for your money. So read on for all the details!
Why Do College Students Need Insurance?
You most likely don't have to have renters insurance. It's not required by your college and most landlords do not require it, either.
However, it's something that's smart to get.
You might not think you have that many personal belongings, but their value will add up quickly. The dollar signs will start to add up rapidly from a laptop to a television, art supplies, jewelry, and other things you might own. Unfortunately, many college students don't realize how much their belongings are worth until disaster strikes.
Renters insurance can cover losses due to environmental damage as well as theft, in most cases. Think your college is safe? It might be – but no college is immune to crime. In fact, at one Portland university, there were 35 burglary cases in 2019 alone. It happens – and while there's no reason to be scared, it's smart to plan ahead.
Not only that, but most college students have very little money saved in the event of an emergency. Replacing your possessions could be particularly devastating. With renters insurance, you'll just have to pay a small deductible to get reimbursed for those items.
While there is specific dorm insurance if you're living on campus (and this can be a cheaper alternative to regular renters insurance), renters insurance is vital if you live off campus. These policies generally cost less than $20 per month and will protect your belongings plus you if someone is injured while visiting your rented space.
How Much Does Renters Insurance Cost?
The price you'll pay for renters insurance will vary – it depends on a multitude of factors.
However, here are some sample quotes to give you an idea of how much you might be expected to pay. These quotes are based on a 20-year-old male student and include $20,000 of personal property coverage, $100,000 for personal liability, $6,000 for loss of use, and $1,000 for medical payments to others.
The quotes below do not include extra coverage for valuables or electronics. These are base rates by city.
| | |
| --- | --- |
| City | Base Premium Cost Per Month |
| Portland |  $7 |
| Eugene |  $10 |
| Corvallis |  $9 |
| Medford |  $8 |
| Salem | $8 |
Want to learn more? Let's take a deeper dive into each of these companies that are known for offering quality renters insurance.
USAA Renters Insurance
Average Price: $9
USAA is one of the most affordable insurance companies out there because it's specifically for members of the military, veterans, and eligible family members. Although you need to fall into one of those categories to qualify for insurance from this company, you'll get some of the most competitive rates.
Not only that, but you'll have a wider scope of coverage, too. USAA has flood and earthquake coverage as standard components of its policies. You can also get coverage for moving and storage. When you need to make a claim, you will be reimbursed based on a replacement cost value basis.
Lemonade Renters Insurance
Average Price: $10
Lemonade is also known for offering inexpensive renters insurance, with lots of different customization options to choose from. You can update your coverage easily, too, since Lemonade has a convenient and easy-to-use mobile app. If you have high-value items like jewelry, art, or electronics in your apartment, you can upgrade your insurance policy for those, too.
People love using Lemonade for renters insurance for all of these different opportunities for customization. After all, no two apartments are exactly alike, and neither are two renters – so why should your renters insurance policy be cookie-cutter?
Not only that, but Lemonade has some of the best customer satisfaction and has a philanthropic aim. It will donate money to a nonprofit of your choosing when you sign up for a policy.
Nationwide Renters Insurance
Average Price: $12
Nationwide is one of the largest insurance companies in the country. You can get standard insurance that will cover a theft or fire, but you can also opt for specialization protection for coverage on unique items like firearms, cameras, and even watches.
Renters are eligible for steep discounts if they choose to bundle renters insurance with car insurance. Homes with certain safety features in place – like burglar alarms and smoke detectors – also qualify for discounts.
Safeco Renters Insurance
Average Price: $13
Safeco is an insurance company that's best known for its auto insurance policies, but it also has excellent renters policies as well. The website is one of the easiest to navigate and makes it possible for you to track claims, get quotes, and pay your bill online.
Safeco policies don't cover flood damage, but you can get a separate flood insurance policy to go with your renters insurance, if you choose.
Allstate Renters Insurance
Average Price: $13
Allstate is one of the most popular insurance companies for older renters, since people older than 55 can save up to 25% on their premiums.
However, you'll find that Allstate has plenty to offer you as a younger renter, too. There are discounts if you choose to bundle your auto and renters policy – or even for doing simple things like electing to have your insurance payments automatically taken out of your bank account.
Allstate gets top marks for customer service, particularly in regards t o its easy to navigate mobile app. You can use the app to view policy documents, pay your bills, file a claim, or even contact an agent directly.
Acuity Renters Insurance
Average Price: $14
Acuity is a well-established insurance company that offers both personal and business coverages, including renters insurance. With Acuity, you'll enjoy flexible and responsive customer service. You can file claims 24/7 online or via email.
If you choose to buy Acuity renters insurance, you have to do it through an independent insurance agent. However, the response time for filing a claim is usually less than 24 hours. This award-winning insurance company has a 96% claims satisfaction process, making it one of the highest-rated in the country.
GradGuard Renters Insurance
Average Price: $16
GradGuard is a truly one-of-a-kind insurance company, offering renters insurance as well as tuition insurance (an unusual kind of insurance that covers your tuition costs if you are unable to finish a semester of classes).
This company provides insurance policies that are tailored specifically toward college life. Therefore, it has features you won't see anywhere else. You'll get the standard personal liability coverage, but you can also get something known as worldwide property coverage, in which your belongings can be protected from anywhere in the world (even if you're not at home).
GradGuard is one of the few insurance companies that doesn't run a credit check. You don't have to have a credit score or even a credit history in order to apply for a policy. The company offers a low deductible that's only $100 – and it only applies to personal property coverage.
AmFam Renters Insurance
Average Price: $16
Last but not least is AmFam, or American Family. This Wisconsin-based company has many ways you can customize your insurance policy, including options for identity fraud and even the unique ability to break down electronic devices so you can get the most money possible when you need to be reimbursed.
A standard policy comes with everything you're used to seeing in a renters insurance policy, like coverage for medical payments, liability, loss of use, and personal property. You can choose to add additional types of coverage like identity fraud expense coverage, personal injury coverage, equipment breakdown coverage, jewelry, gemstones, watches, and furs coverage, and more.
There's even pet coverage in case your pet is injured or killed by a disaster covered by your policy.
Like many of the other insurers described above, AmFam offers plenty of discounts. You can get discounts for having smart home devices, signing up for paperless billing, or bundling multiple policies. Even basic steps like having your policy for a year or having parents who are AmFam customers can help save you money.
Renters Insurance in Oregon: What You Need to Know
Renters insurance is not required by law in Oregon, as is the case in most states. However, many landlords here encourage their tenants to purchase policies. Remember, your landlord's insurance is not liable for damage to your personal property.
Oregon renters' insurance policies are more or less standard when it comes to what is covered and what is not. However, it's important to note that most policies in Oregon do not include flood damage. Since inclement weather like high winds, hail, and rain are common here, it's a good idea to consider a separate policy for additional coverage in the event of a flood.
Look into the specifics and read the fine print to figure out what your policy will cover. Usually, Oregon renters insurance policies cover:
Personal possessions
Liability
Additional living expenses or loss of use
Medical protection (in case someone is injured at your place)
You can purchase additional types of coverage as needed.
In Oregon, renters insurance typically does not cover floods, as mentioned, as well as:
Your roommate's possessions (you can purchase additional coverage)
Auto damage
Bed bugs and other pest damage
Sinkholes
Earthquakes
Apply for a Policy Today – and Stay Protected Tomorrow
If you're looking for renters insurance, we have some tips to help you get the best and cheapest coverage. Start by getting quotes from a variety of insurers to see what rates are available in your area. Next, read the reviews of each company to learn more about their customer service.
Finally, don't forget to ask questions when you speak with an agent so that you can be sure the policy meets your needs. Have you found renters insurance yet? Sarah Gilbert is a licensed insurance broker, specializing in auto, home and renters insurance products. She reviews insurance content on College Educated for accuracy and has a particular passion for making sure that college students and recent graduates have proper insurance coverage. Her latest passion includes researching all forms of business insurance, to ensure that recent college grads who look to entrepreneurship can have the right protection.